So C2E2 is over, and I'm happy to announce that I won the Geek Geek Revolution panel against three major SF/Fantasy authors, Seth Fishman, Patrick Rothfuss, and Kevin Hearne.) Woot! I got some awesome Star Wars notepads as the prize!
Some of my favorite questions that got asked and I was able to answer:
What are the names of the Dire Wolves in Game of Thrones?
Greywind, Ghost, Summer, Shaggydog, Lady, and Nymerion.
What phrase is repeated in all six Star Wars movies?
"I've got a bad feeling about this."
What is Star Wars Day?
May the fourth.
How many siblings does Ron Weasley have, and can you name them?
Charlie, Bill, Percy, Fred and George, and Ginny.
What is the best selling SF novel of all time?
Dune.
What movie does this quote come from? "I'm sorry Dave, I can't do that."
2001, A Space Odyssey
The YA book panel was also really fun. We answered a lot of questions to novel writers, and about the state of YA literature today. Great discussions!
And here are some fun pictures from C2E2: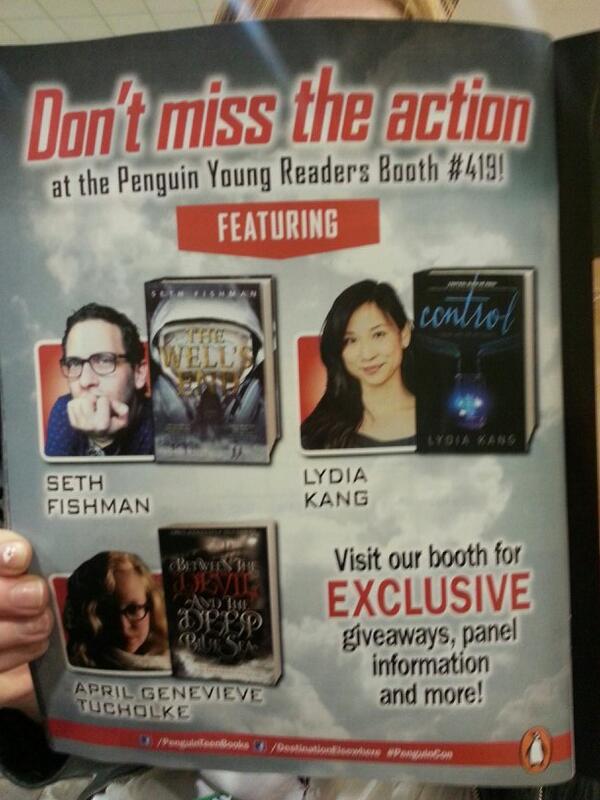 It was cool to see this in the C2E2 program!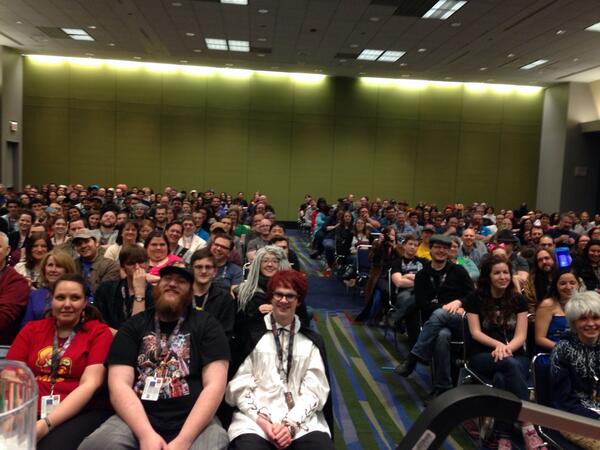 The audience at the Geek Geek Revolution panel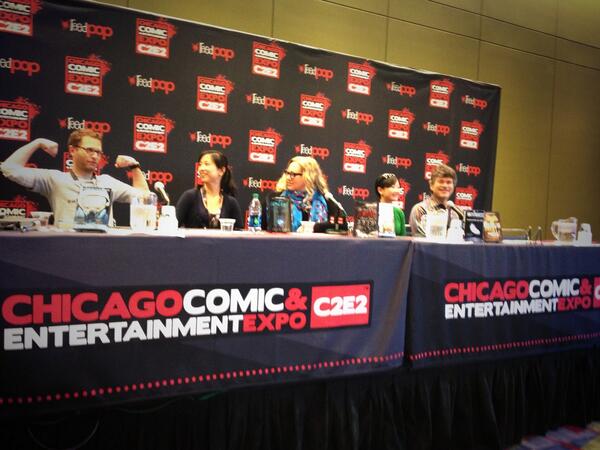 Seth Fishman (doing his "I IS STRONG" pose), me, April Tucholke, Kendare Blake, and E.C. Blake
And here I am snuggling with a Storm Trooper. I was kind of star struck!
All in all, a really fun weekend! It was my first convention of this sort, and hopefully not my last!